| | | |
| --- | --- | --- |
| | | This article Super Saiyan 4 Goku vs Super Saiyan 4 Vegeta is property of Gotek |
This takes place in an alternate time where Goku didn't leave with Shenron.
One day Goku challenged Vegeta to a fight. Vegeta and Goku both went Super Saiyan 2. Vegeta and Goku's powers were completly equal. Goku went Super Saiyan 3. Goku began dominating Vegeta. Then Vegeta went Super Saiyan 4.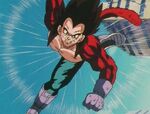 Goku then went Super Saiyan 4. Goku fired a Kamehameha X10. Vegeta fired a Final Shine. The two beams clashed. After a 10 minute power struggle Vegeta won. Goku was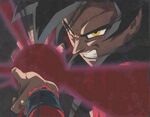 hurt, but he kept fighting. Vegeta easily took Goku's hits like they were nothing. Vegeta blasted Goku. Then Vegeta fired a Final Shine once more. Goku couldn't get out of the way. The Final Shine hit Goku head on, Vegeta had won.
Ad blocker interference detected!
Wikia is a free-to-use site that makes money from advertising. We have a modified experience for viewers using ad blockers

Wikia is not accessible if you've made further modifications. Remove the custom ad blocker rule(s) and the page will load as expected.